Implemented for Safari Credit: Matteo Martini design
My name is Valentina. I was born in Milan when vinyl records were played and sung in our nightspots and taverns. Our indulgent and benevolent saints revealed to me the fascinating and discreet mysteries of this grey-dark city, never to be showy. I read its sayings, just hardly hinted at, maybe murmured, like those yellow bilious nights that modestly hide its virtues never displayed. After many years I open the heavy and silent main doors to lead each visitor in this shrouding belly that moves curious instincts and never stays put. Welcome in this middle world, suspended between frenzy and enchantment. Swing like children in this game that only Milan can offer, among the uncompleted waters of the Navigli and Leonardo's dams, among Santa Maria delle Grazie's mysteries and the Sforza Castle's battlemented gliphs. Milan moves on the rhythm of its tramways, it clangs and puffs like an engine nearing a station. Milan is my station, among legs moving and hot cappuccinos consuming the rite of a new day.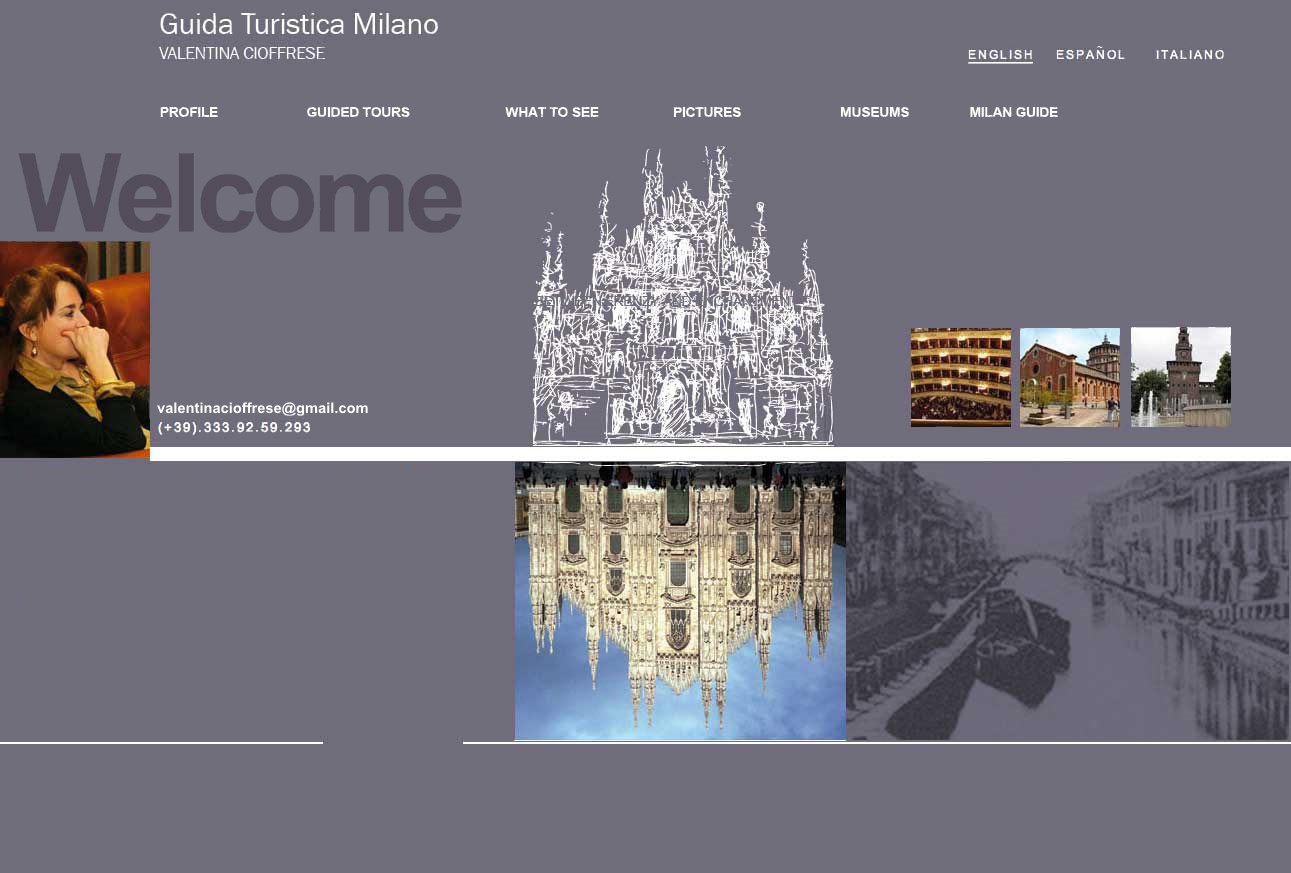 in this middle world, suspended
between frenzy and enchantment
Welcome!